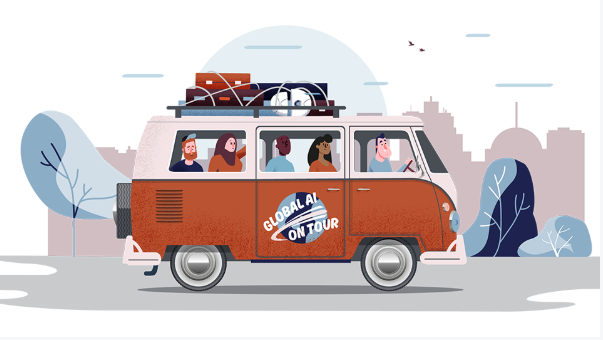 I guess that if you have an eye for Microsoft community trends and activities you have not missed that there is an Global AI Community growing. We at the Azure Skåne User Group have been happy to participate in these initatives since start.
So when Global AI on Tour was announced we scheduled a meetup, but then COVID-19 happened and everything moved to virtual. Truly impressive event that was put together, 31 Hours in a "follow the sun" cross timezones, all livestreamed.
Azure Skåne was not part of the this bigger initative but we are holding an online event on Tuesday May 19th.
It is two sessions from two AI Community Champions, Eva Pardi and Sammy Deprez
This is a great opportunity to build or extend your knowledge about AI, Machine Learning, Cognitive services and more.
Agenda
17.30 – 17.45 Introduction
17.45 – 18.45 Eva Pardi, Microsoft AI MVP – Predicting earthquake damages with Azure ML Workspace
(https://sessionize.com/s/eva-pardi/predicting_earthquake_damages_with_/28855)
18.45 – 19.00 Break & Virtual Mingel
19.00 – 20.00 Sammy Deprez, Microsoft AI MVP – Building chat bots with Microsoft – 3 different flavors
(https://sessionize.com/s/sammy-deprez/_building_chat_bots_with_microsoft_/32304)

Join us online 19th May at 17.30 CET, find online link here.
Upcoming Events
We currently have an additional AI day planned for Sunday June 14th and more events in the works with no dates yet, join the user group and get notified of upcoming events. We will continue with both physical (once COVID-19 is under control) and online events going forward.