Azure Skåne User Group has been running since Global Azure Bootcamp 2017, that is since April 22nd 2017!
Currently we have finished 20 events that varies in size, format and topic.
We have focus on local presence and physical events.
Naturally we pivoted due to COVID-19 and did a couple online events. The online events opened for speakers and attendees globally to join, the reach with online is massive and there is no shortage of speakers.
But… it did not have the same feel as the physical ones, even if regulars attended there was a big anonymity, no interaction, lack of engagement and the "flow" of the event felt forced.
Even with great content and knowledge sharing you ended the online event feeling that something is missing and there is no engagement. From experience I know that following online from home can easily have you distracted also.
@_FooCafe_ our main sponsor for most of our events also face the need to pivot from physical to online, they are now livestreaming events and we agreed to try it out.
The first event we did it for was for the "Azure Skåne AI Day 2020" and The experience was fun and interesting, it enabled some interaction even if speaker was remote, we had 3 remote speakers and 1 onsite speaker that also did a hands on lab attendees could follow.
Past present and Future
Past:
#AzureSkane – Linkedin – Twitter
43 unique speakers (see list below)
10 Hands on labs
2 Cities
2 Online only events
1 Hybrid event (online and physical)
? nr of Azure Heroes badges distributed
776 members
Some popular Events:
Many friends made, tons of new knowledge gained, laughter and discussions, in all just really nice and fun times.
Present:
We will continue with Hybrid events when possible Keep an eye out on the meetup, we post them there and next one scheduled is
8th September – How to scale your building of Landing Zones
We have also started a YouTube channel and aim to post all the meetups we record, please note the playlist of our past events published on FooCafe channel
Future:
We have aimed to have the local community to be friendly, fun, inclusive, engaging and more, you should also learn something and network.
Since we are named Azure Skåne we thought we should visit some of the bigger cities in Skåne.
Plans include Lund, Helsingborg, Landskrona etc.. We will see how this pans out.
We are also looking into doing more hands on workshop style events including whiteboard sessions, looking forward to that.
If you have any ideas, requests or topics that you would like us to cover please reach out.
Also if you would like to host us in any of the cities in Skåne we would love to have a chat 🙂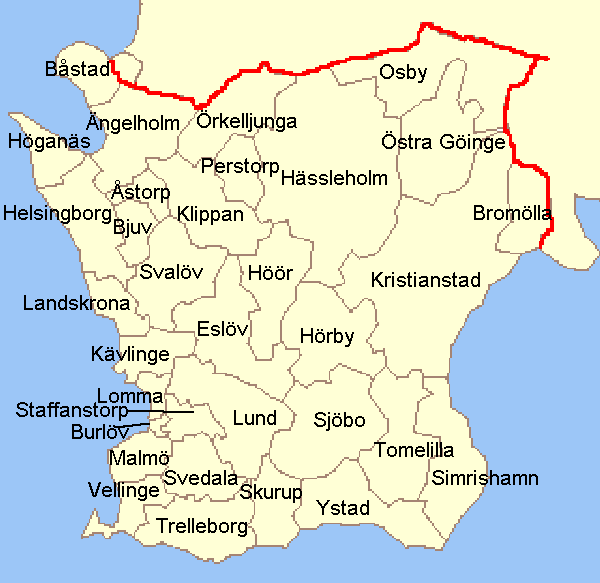 Community Note!
It still, after all these years, amazes me how the community comes together with all these initiatives, how open and willing they are with knowledge sharing, how many go out of bounds to help others with no expectations to get anything back and how driven the community leaders are.
Below I have a made list of the speakers we have had on #AzureSkane thus far, I would like to emphasize a huge thank you to each and one of them again, they have spent multiple hours in preparation and taken time out of their private calendars to spend time sharing their knowledge with the community.
You can just look around the web and spend 24/7 with community driven engagements and learn things you would not be able to learn at any school and university.
Just to name 1 initiative for example: https://azureday.community/
Here several communities collaborated and made an event for 24 hours with multiple languages, and now they are doing it again July 28th 🙂
Speaker list
We have so far had 43 unique speakers, some have talked several times.
I made a twitter list of Azure Skåne speakers, with the ones that are on twitter.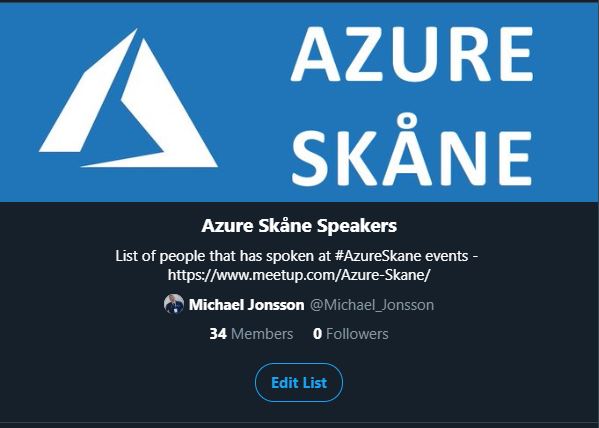 Below you find list to the speaker's twitter profile, blogs, YouTube and podcasts.
Order in the list would be latest speaker on top and falling.