If you do design drawings and presentations, you would like to have updated ICONS to reflect the actual platform. Thats where the Azure and other clouds ICON hunt starts. Where are the latest stencils?
Especially when everyone is trying to get their presentations for MSIgnite finished 🙂
In this post I will give you some resources I use besides the official ones, and tip on how to get ICONs that only exist in the Azure portal.
Multicloud Icons
Azure Icons change is coming
Amazing Icon Downloader
Additional resources
Multicloud Icons
First let's touch on the Multi Hybrid Cloud, where you need icons for more than just on-premises and one public cloud. You will eventually need to do many public clouds.
Here are the official resources for the main 3 ones.
I must say that both AWS and GCP are doing a great job with this, templates for presentations and scripted guides how to best arrange and align the ICONs etc. Take note Microsoft 🙂
Azure Icons change is coming
Naturally the ICONs will get updated with new ones and the existing ones might change the looks.
Currently in Azure there are new looks released on some ICONs both in the regular Portal and Preview portal
Regular portal

Preview Portal.

This is a hint that new ICONS will be released and it has been noticed by many in the community, like this post by @crpietschmann.
Also take a look and sign up for the weekly newsletter.
Amazing Icon Downloader
So instead of trying to find these Icons in the released material just install this excellent extension to your chromium based browser. Then go to the Azure portal, click on the Icon Downloader, find the icon and download.

The download is even named correctly 🙂

From here just drag and drop to the Visio or PPT etc.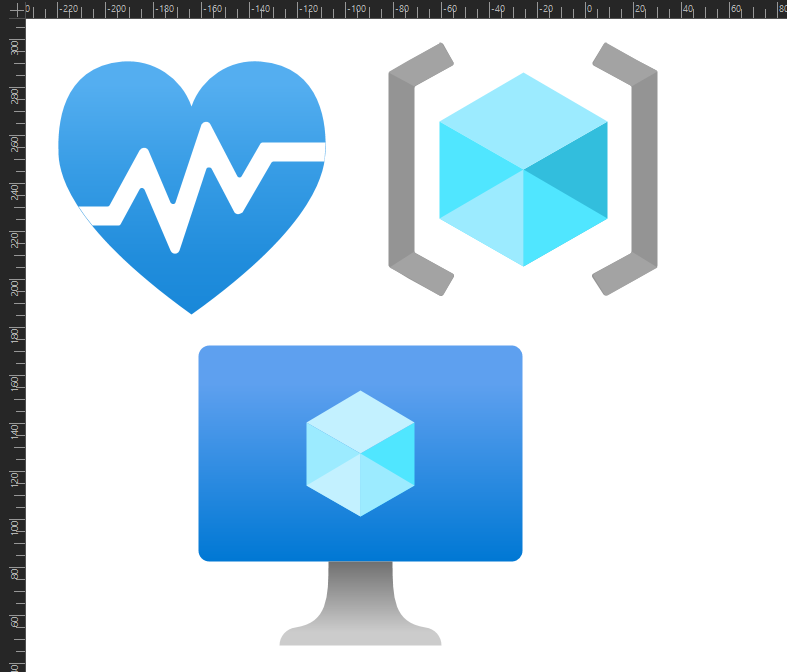 This amazing tool is done by @_mattlag, and deservers some more exposure 🙂
It was called Azure Icon downloader from start but now it is Amazing Icon Downloader.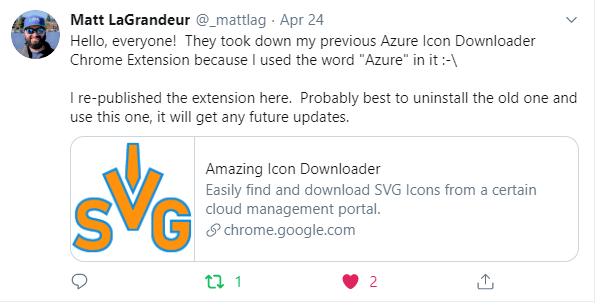 Additional resources
I also often use this excellent repo from David Summers containing most of the full color Icons.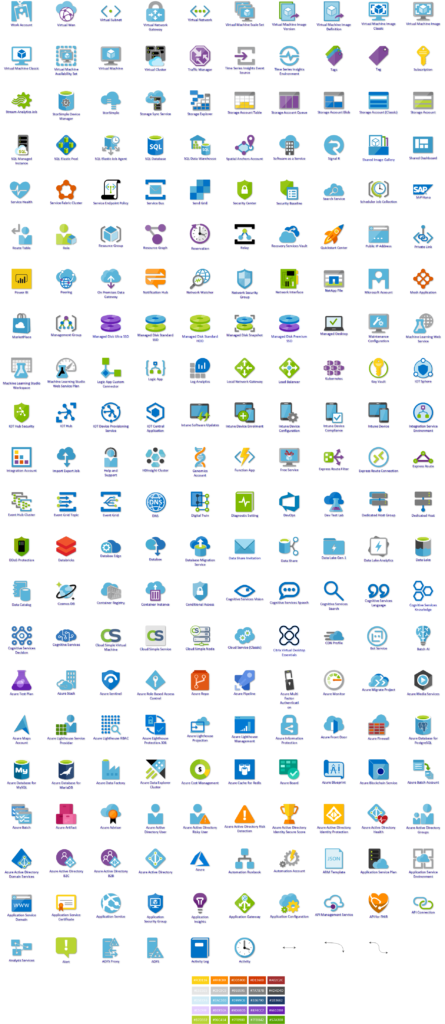 But there is also additional diligent people doing the work.
Like @SandroPereira with his repo, also check the blog
Or @BenCodeGeek with his project
All these resource I try to keep updated in my repo containing a lot of material. For example this!