I am happy, to once again, have the opportunity to speak at Techdays Sweden in October, and this year marks the 10th year anniversary for Techdays Sweden!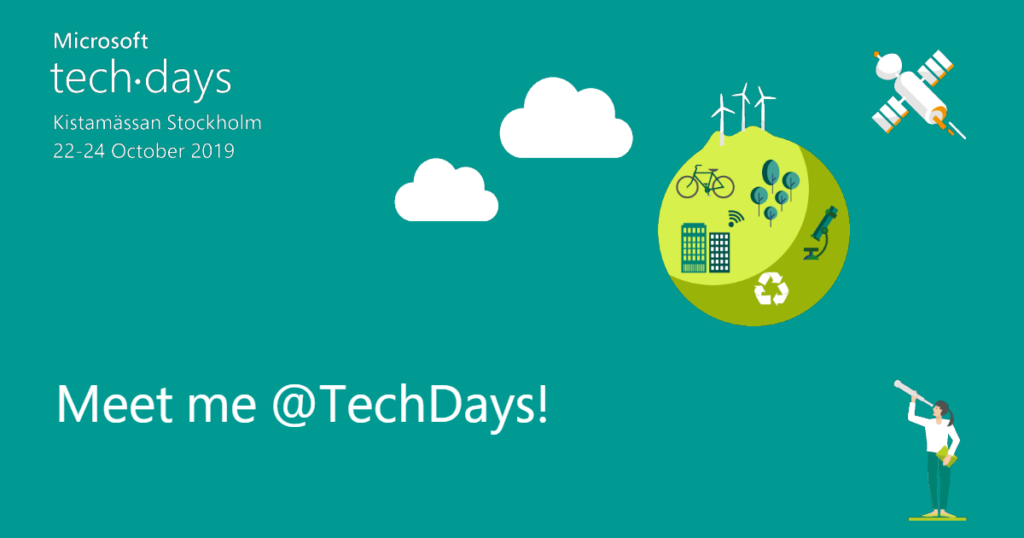 Techdays Sweden is one of the bigger Microsoft focused IT conferences in the Nordics with 2000+ attendees (last year) and has some great people and companies driving digital innovation that usually are present talking and showcasing.
I have attended several Techdays Sweden events, as speaker, as attendee, as sponsor and I can highly recommend this event. Not just for the content but also for the proximity and ease of access for the Nordic market.
I currently have one session accepted for Techdays Sweden, keeping fingers crossed that more proposals will get accepted, they are still in evaluation mode.
The session that has been accepted is called "Automate Data integration setup with Azure DevOps" and is a session I do together with my colleague Lukas

We are focusing on some of the Analytics PaaS components (Azure Data Factory, Azure SQL, Azure Data Lake) and securing the data integrations with Azure Key Vault in an Azure DevOps CI/CD, there will also be Infra as code (IaC) in the picture. The session is based on the experiences we have had on recent projects, so it is practical and pragmatic solutions that work, not just a PPT promising to much 🙂
We are really looking forward to October and hope to see you there!
Until then take a look the Top 50 Azure Blogs to follow in 2019 to stay updated on Azure.